Everyone knows Tom Brady is retired "for good" from football. After a brilliant career, the Tampa Bay Buccaneers star has announced his retirement from the game. However, after his first retirement, people suspect he may be making another comeback for a second time. Japanese footballer Kazuyoshi Miura has signed for Oliveirense on loan at 55. Yes, you heard right !
Kazuyoshi Miura, 55, joins Portuguese second division side Oliveirense on loan from Yokohama FC.

His senior career started in 1986, and this is his 15th club – the journey continues 🤯 pic.twitter.com/n8pbdfqzdd

— B/R Football (@brfootball) February 1, 2023
ADVERTISING
The article continues below this ad
Miura has a career that spanned from 1986 to 2023. But, he put his soccer starts again to play again after not losing his love for the game. Since then, he has juggled between teams while producing iconic moments and remains an iconic attacking companion.
The iconic sensation of Japanese football
He first made his debut with Santos, a Brazilian football club and later joined 15 clubs. Turning 56 on February 26, 'King Kazu' aims to bring a sparkling difference to the Oliveirense club. Portugal will be the sixth country he will play in after showing his talents in Japan, Croatia, Italy, Australia and Brazil.
According to the BBC, he said, "Even though this is a new place for me, I will work hard to show everyone the kind of game I'm known for." Earlier it opened until its 60th birthday. Last season he spent with Suzuka Point Getters and scored two goals in 18 appearances. Coincidentally, his older brother manages this club.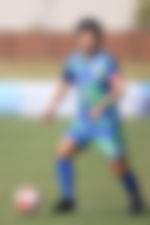 He holds various records to his name. Becoming the oldest player to score a goal in the Japanese professional league in 2017 remains one of his outstanding achievements. Kazuyoshi was then 50 years and 14 days old.
DIVE DEEPER
The striker became the face of the J-League during its introductory phase and scored 55 goals in around 89 games for Japan. Looking at his fitness, can he inspire Tom Brady to make a comeback again?
Will Tom Brady return?
On Feb. 1, 2022, everyone thought the Tampa Bay Buccaneers star retired after turning 44. But his love for the game forced him to make a comeback in 40 days. Although people want to see him on the pitch, he explained the reasoning behind his retirement.
ADVERTISING
The article continues below this ad
In an emotional video on Twitter, Brady said: "I know the process was quite important last time. So when I woke up this morning I thought I'd hit record and let you know first.
ADVERTISING
The article continues below this ad
After a career that spanned 23 years, Tom Brady is finished for the day while Kazuyoshi Miura remains invincible.
WATCH THIS STORY- "There's restraint on every play" – NFL GOAT Tom Brady reveals the worst-kept secret about NFL Holdings